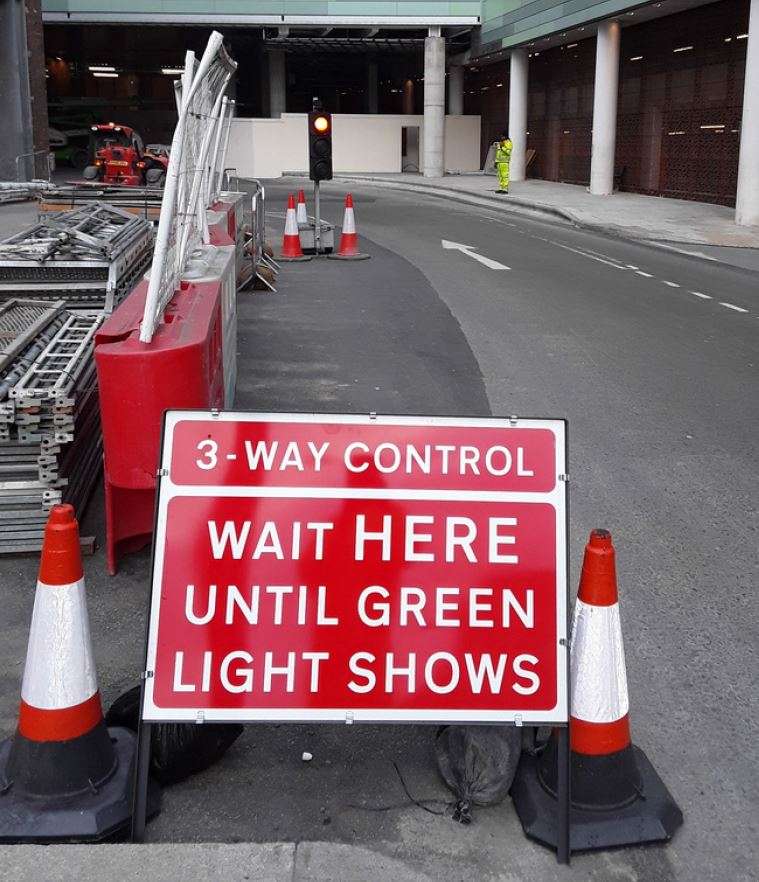 Nationwide Traffic Solutions delivered traffic management as part of a £600m development at WestField London.
We were assigned to control the traffic around the construction of the brand new John Lewis at the shopping centre in White City.
The four floor department store forms part of a £600m extension by WestField Group UK and is due to open March 2018.
Our operatives worked round the clock for the duration of the project – approximately two months- to manage the safe flow of traffic around the works.
Under the traffic management scheme requirements, operatives installed and maintained three way manually controlled traffic lights, barriers, provided 3 men on site per day and one supervisor on site per day.
To provide the best traffic management solutions for their customer, NTS took a number of considerations into account.
Due to the nature of the location – a shopping centre busy day and night – it was anticipated that there would be a consistently high volume of traffic. It was the team's responsibility to control traffic 24/7, which included restricting access to the Centre's bus station overnight to allow night works to proceed.
Another factor was the increased level of congestion due to a London Fashion Week event held at the centre. The team marshalled and directed traffic throughout, facilitating a smooth flow of traffic to and from site.
The Street Works team completed another successful delivery as the project was completed on schedule.
NTS operative Shawn St Pier said: "We marshalled on site every day and night during the works and directed traffic especially because the site was near the bus station. The job went well and we encountered no issues for the duration of the works."