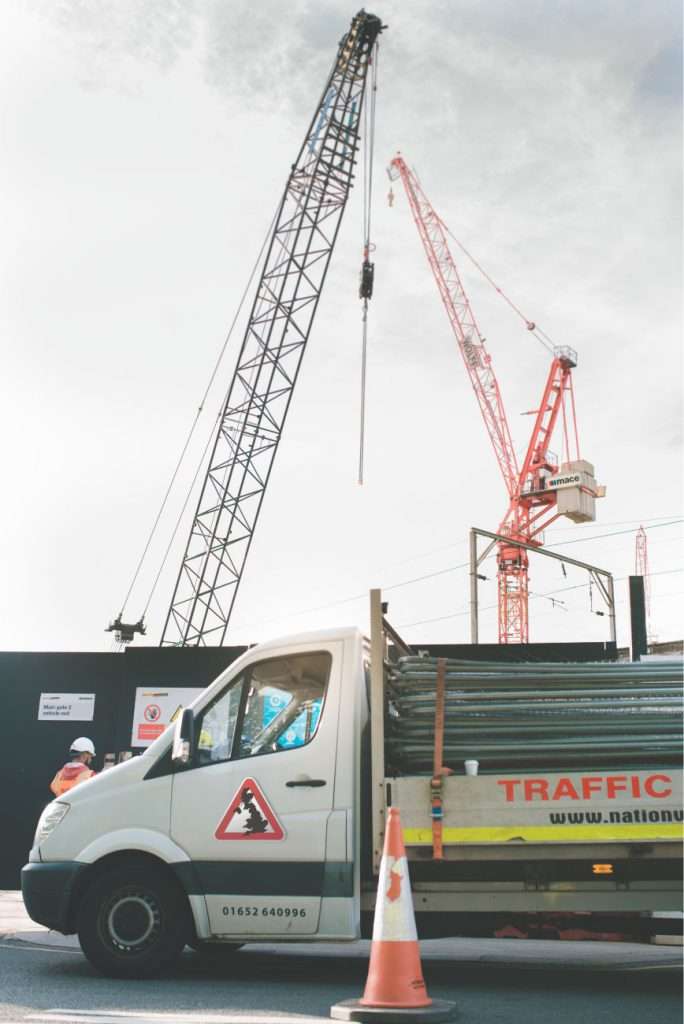 Nationwide Traffic Solutions supplied the traffic management required to facilitate the safe, effective relocation of a tower crane on Grosvenor Crescent, London.
NTS operatives installed and removed a road closure with diversion, 100m Heras fencing, plus provided two marshals for the large scale two-day project. Working as team, NTS delivered a professional, comprehensive service which enabled the customer's works to be completed on schedule.
During the site meeting with our operations manager, the client was required to provide as much detail about the nature of the project as possible so the best solutions could be determined e.g. crane height, location and duration of the works. As part of the service, a detailed risk assessment and method statement were completed. This was to identify any risks and devise an action plan to prevent accidents occurring.
A TM plan was drawn up by an in-house CAD technician to highlight the work area, where the road closure would be enforced (between Grosvenor Street and Wilton Terrace), plus the equipment that would be required. To view the TM plan click here.
Prior to the works our Project Administrator applied to the local council for the relevant permits and licences to enable the works to proceed. This included temporary parking suspension permits for eight residential parking bays on the road.
To warn residents and businesses about the forthcoming road closure, NTS completed a letter drop and erected advance warning signage in the area two weeks before the works. The works were scheduled at the weekend in a bid to minimise disruption for commuters and motorists where possible.
The TM was successfully installed, and for the duration of the works the two marshals on site maintained signage and equipment, conducted safety inspections and oversaw the works to ensure a smooth flow of traffic was maintained. Once the works were complete the TM was carefully removed and the road reopened.
NTS operations manager Kyle Moy said another job well done for the team: "I attended the site meetings beforehand to discuss all relevant details and then worked on the job myself with another operative. Afterwards we received positive feedback from the customer of our client."