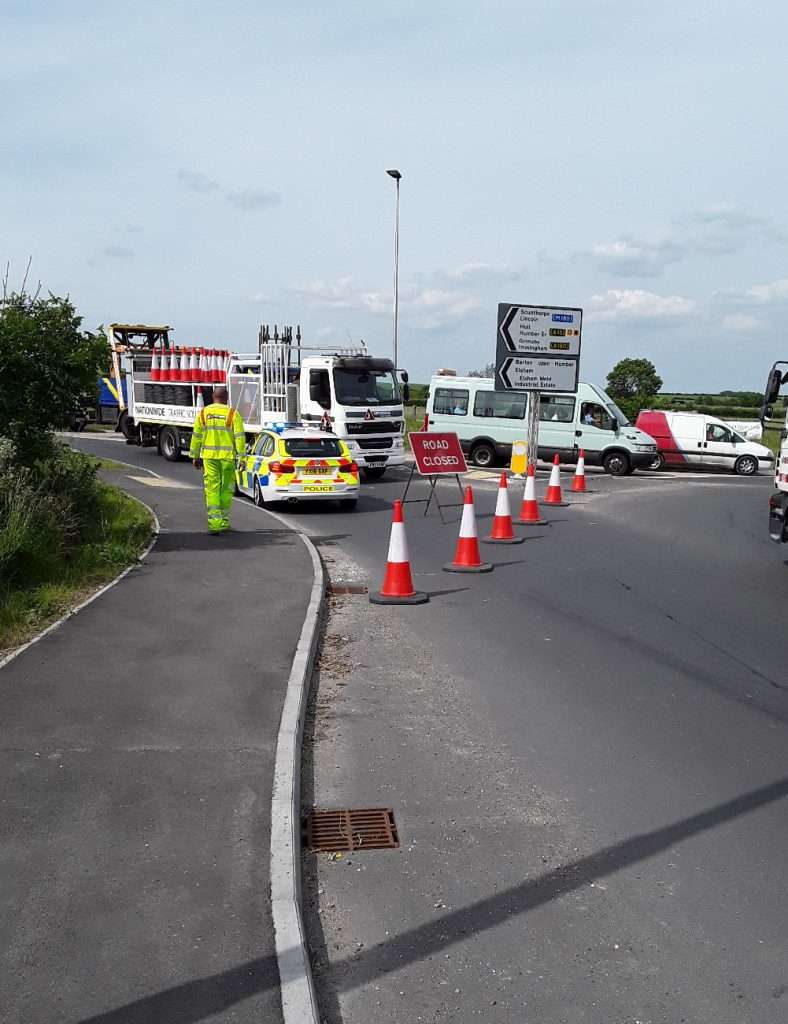 NTS delivered emergency traffic management at the scene of an incident on a North Lincolnshire road in under 90 minutes recently.
Project Administrators at the traffic management company's Head Office received the request for traffic management following reports of a lorry overturning and spilling its load near Barnetby Top roundabout, joining the A18 and M180.
Within minutes the team put their High Speed emergency response plan in motion. One of their crash cushions was deployed and crew assigned to install TM on site.
An emergency lane closure was administered to allow the safe recovery of the vehicle and its load which contained wood. During this time traffic was redirected safely around the incident. The team then waited on site until the area was declared safe before opening the lane and removing the traffic management.
During the incident the lorry's load struck a van but thankfully no one was injured.
Chris Cowley, Quality Manager, said: "Thanks to the swift actions of our team, traffic management was installed and the road made safe in under 90 minutes of receiving the call.
"NTS has an emergency response plan for situations such as these and thanks to its effectiveness the job was completed without any issues.
"Well done to all involved for completing the job safely and successfully."
NTS work round the clock, covering emergency call outs or short notice works. If you need traffic management click the button below to contact us.