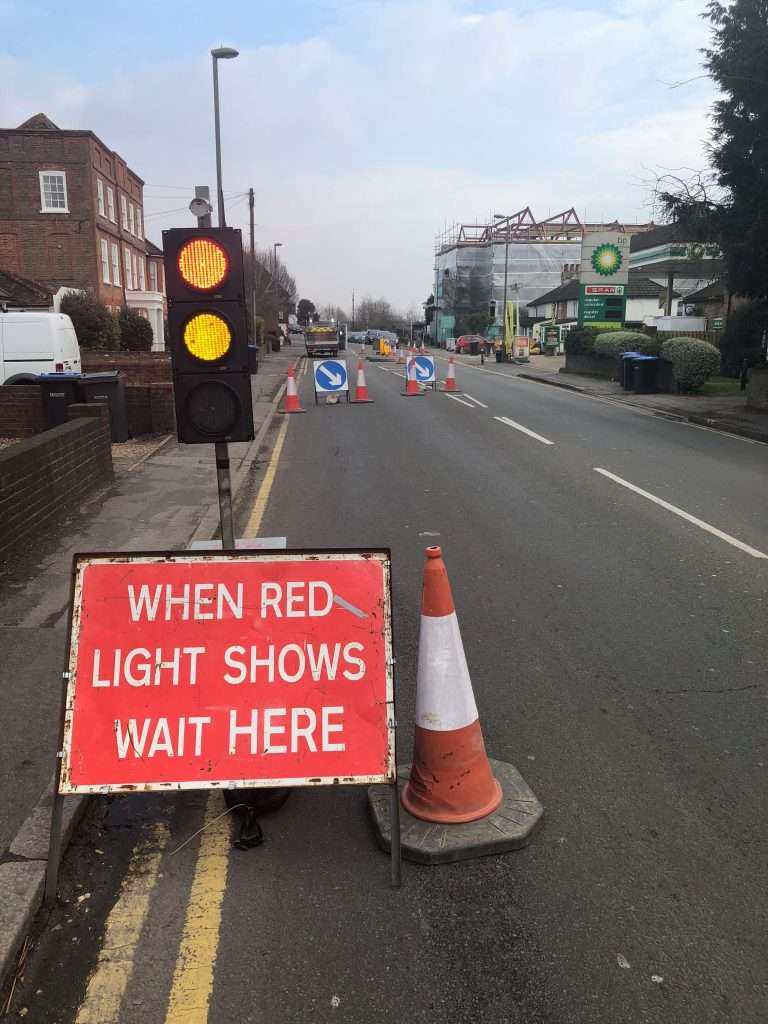 Nationwide Traffic Solutions supplied an emergency two way traffic light system around some utility repair works.
Emergency traffic management was required for one of Nationwide Traffic Solutions customers following a water leak in a residential area of Chertsey.
Within minutes of receiving the request, the street works team contacted the on call operative who loaded their vehicle and made their way to the location.
Our operative arrived on site within 70 minutes and took just 20 minutes to install a temporary two way lights system in line with Chapter 8 regulations.
The traffic lights were kept on site for the duration of the water maintenance which was undertaken by the customer.
The lights were manually controlled by our professional team for the duration of the works.
Once notification was received that the maintenance was complete, the traffic management equipment was removed and the site returned to its original state.
Our Street Works team were praised for their swift response and ability to implement a traffic management scheme so quickly.