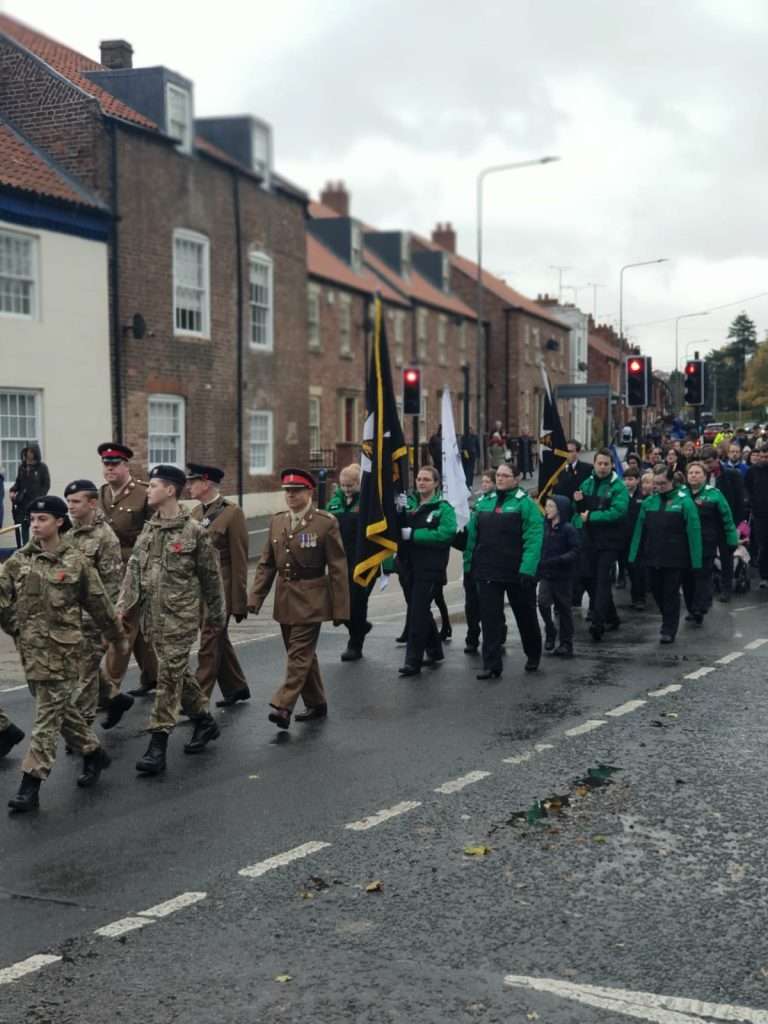 We delivered temporary traffic management for the Barton-upon-Humber Remembrance Day Parade 2018.
Following the successful delivery of traffic management for Barton Carnival, we supplied traffic management for the town's Remembrance Day parade.
This Remembrance event was especially poignant as it marked 100 years exactly since the end of WW1.
Consideration was taken to make sure visitors could pay their respects without any disruption from traffic or other road users.
The parade route led from Queen Street to the Cenotaph, followed by a short walk back to the start location.
As the safety of all road users is paramount across every job we carry out, it was decided the safest, most effective solution in this case was to administer rolling road closures along the route.
This allowed the parade to take place on schedule, keeping motorists away from pedestrians whilst minimising congestion as much as possible.
Accredited to NHSS 12AB and 12D, the traffic management scheme was arranged following site meetings with event organisers. We produced a traffic management plan in-house, before installing and removing the TM on site prior to the event.
As with all our works, a Risk Assessment and Method Statement (RAMS) were drawn up, outlining the potential risks and actions which would be taken to prevent an accident from occurring.
Demonstrating our commitment to health and safety provisions, all RAMs were completed free of charge.
Due to the nature of the event the team worked diligently to supply all traffic management on site with minimal impact to the parade itself.
Shirley Richards, Town Clerk, gave the following testimonial on behalf of the organising committee and said: "The town council felt the contractor (NTS) had given a very good service for the Remembrance Sunday Parade."
Do you have a similar event coming up? Nationwide Traffic Solutions can deliver traffic management for events of all scale. Please contact us to discuss your requirements.